Northwood High School


Class Of 1970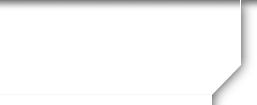 Charlie Blair
Profile Updated:
September 2, 2009
| | |
| --- | --- |
| Residing In: | Maryville, TN USA |
| | |
| --- | --- |
| Occupation: | Owner - Community Development Services |
Children:
Jeremy 1993
Nieces I raised
Amanda 1986
Candace 1983

Grandkid - Benjamin 2008 (Candace)

Yes! Attending Reunion
Comments:
Left Northwood in the summer of 1969 for Somers, NY where I graduated in the summer of 1970. Spent the next ten years wandering around from FL to CA, Canada to Mexico and the Caribbean, bouncing in and out of jail, being homeless and wandering.

Was deported from Canada for working without a work permit.

Was a deck hand on a luxury yacht in the Caribbean; Signed on, basically became a slave for twelve weeks (didn't have a passport or money... the captain, my best friends Dad told us he'd pay us when we got back - he didn't). We did get even in Jamaica, where we disappeared into Trenchtown for four days following the music, weed and alcohol... he found us sleeping on the tables in a bar.

Was a cook on a tugboat in the Mississippi, the most boring 64 days of my life... from New Orleans to Minneapolis in 64 days, never touching the shore, the thrum of the diesels becoming a background noise blotting out the world.

Drilled giant holes in the Everglades for high tension power lines. Ten 12 hour days on, five days off... Hydrofoil to Bahamas, party, party, party, back on. "made enough money to buy Miami and pissed it away so fast" (Buffet)

Joined a shrimper out of Buloxi, MS, came back in ten days with a wad of money but my hands were so swollen I couldn't write my name for two weeks.

Was a carpenter in a coal mine in CO for six weeks, till someone pointed out to me that we were nearly a mile below the surface... I quit that day.

Was an airbrush painter in NC (sold 5,000 airbrushed woman's T's to Adam & Eve !!);

Owned a landscaping business in TN and a contracting business in TN before joining a non-profit housing co-op. Ended up managing the Co-op through the eighties which led to the Highlander Center, which led to a meeting with Miles Horton, Guy Carawan and Paulo Freire about organizing villages in Chile.

Became a community organizer. Organized for a series of groups: A group called SICK (Solutions to issues of Concern to Knoxvillians)around community issues which led to a $512 million dollar agreement between seven community groups, three banks and the City to revitalize inner city neighborhoods; This work got me an internship that led to my present state of being.

Tennessee Valley Energy Coalition where I led the fight against nuclear plants and for conservation, both of which are back in the fore today; and where I gave a speech to the Board of Directors of the Tennessee Valley Authority accompanied by three Gorillas (people in suits) who we smuggled through security to make a point about the insular nature of TVA; and most importantly from my Dad's perspective, got quoted in the NY Times.

The Tennessee Hunger Coalition where I worked on getting school districts to use the Federal school breakfast and lunch programs in the urban and rural areas of east Tennessee.

Tennessee Network for Community Economic Development; Helped jump start this state wide association of development non-profits by getting contracts with the TVA; a couple of banks; the Resolution Trust Corporation and the State housing finance agency to teach non-profits how to do development.

Since 1993 have owned and operated Community Development Services, a consulting firm that works with the private, public and non-profit sector to develop/redevelop affordable housing for low income folks. That has led me visit every state except Alaska and Idaho on business.

Came back to TN in 1980, where over the next ten years, gained a wife, lost most of the rest of my family (grandparents and father)

Married in 1983, divorced in 2005. Took on my ex's two nieces in the late nineties, put one through college and gave her away at her wedding, the other (Amanda) can't decide what she wants to do. My son Jeremy is a musician (viola & guitar), currently in his third band (Phresh Kill) with huge aspirations... we'll see... somewhere between grunge and punk.. it's loud!

My son and I have canoed parts of the Little Tennessee, the New, the French Broad, the Hiwassee, the Suwannee and have braved the alligators in the Okeefeenokoe while sleeping on 8'x10' platforms for three very brisk March nights.

Today I'm into heirloom tomatoes, yard art in general with an emphasis on whirligigs; humorous beer serving trays from years gone by; clocks with beautiful chimes; going to auctions; buying and selling antiques, collectibles and oddities; wandering the back roads in the "Silver Streak" and most of all my grandson (sic) Ben

A few years ago Joan Rockhind (1969) and I reconnected, which led me to Carole Armstrong (1969) and Brenda Peters (1970) and we all got together in Joan's living room during one of my travels. That's what brought me to the site...