Northwood High School


Class Of 1970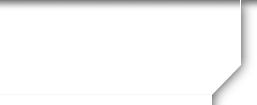 In Memory
Gary Pregi
Here it is—Gary's authorized biography. Check out Gary's Q&A for some personal factoids.
Gary passed away on March 30, 2008. He did it his way visiting his sister Linda (NHS 1967) in Michigan, his heart failed while out to lunch with his niece. Gary had his 1st heart attack in the late 1990's. His parents passed away in the 90's and his only immediate family member was Linda.

Gary's close friends included Ron Bergeron (NHS 1970), who goes back with Gary to their mothers walking them together in strollers as babies right on through adulthood. Brian Morse (NHS 1970) remembers Gary for all the culture Gary introduced him to - starting with Gary taking him on his first visit to Sheppard Park in 1971.

Let's not forget all the wonderful friends he had at Fred & Harry's and O'Donnell's Seafood - the 2 places he worked most of his life.

We think Gary would want us to mention his close relationship with The Marlboro Man. It's probably no coincidence that Phillip Morris's stock dropped 1 1/2 points the day after Gary's death!

GOD BLESS YOU GARY !!!
Everybody who ever met you,
considered you a friend,
and loved you.