Northwood High School


Class Of 1970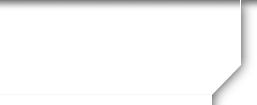 In Memory
Joseph Conrad
Joseph Martin Conrad, age 65, passed away peacefully on November 22, 2017, at his home in Knoxville, MD. Joe is survived by his loving wife, Janet, to whom he was married for 43 years.
Joe was born on June 30, 1952, in Washington, DC, to Georgia Nenstiel, who preceded him in death. His father, James Nenstiel, still resides in Ocean City, MD. Joe began his long career in public safety at Wheaton Rescue Squad, moving on to become one of the first four paramedics hired in Montgomery County, MD. Joe retired as a Captain after over thirty years of service.
Joe spent many summers in Ocean City with his family, and was often found on his boat, Bojak. He enjoyed sharing this time with his family, and especially showing them how to catch an entire meal from the bay with a single piece of bread. He was always quick to tell a joke whenever he met someone new, or even when he passed a stranger in a store. Above all else, Joe's legacy will be that of a loving husband, father, teacher, provider and protector.
Also surviving is daughter Jacki Grubb and her husband Rick of Keedysville, MD, daughter Karyn Houck and her husband Jarrett of Brunswick, MD, son Tim Conrad of Frederick, MD, and daughter Chrissy Super and her husband Alex of Fairplay, MD. He will be fondly remembered as Pop to his grandchildren Josh and Caroline Grubb and Ethan Houck.
A private gathering will be held by the family at a later date. Memorial donations can be made to Hospice of Washington County, 747 Northern Ave, Hagerstown, MD 21742