Northwood High School


Class Of 1970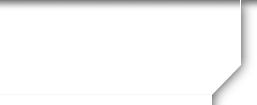 What's New


Not a member?
JOIN HERE
Find and click on your name. Hi, Susan, How are you making out with all the bad weather in Florida this year and last year? I pray all is well with you and your family.And I wish you a very happy and blessed birthday. Will you be coming up here any time soon. Or do you stay down there all year? God bless you, Darla I remember Freddie he was such a nice guy.I,m sorry to hear that he died. May God bless his family who lost a good man.
Freddie Motes sorry to hear of your passing. Please RIP and condolences to your family.
Dear Classmates I just want to say I bought another unit in my building here at 3330 N. Leisure World Bvd. It is the same as the one I currently reside except it has a library/den space. Right now I am waiting to sell another property I own in Montgomery County so I can modernize the new one and eventually move in. Wish me good luck. See everybody in 2020 for the Golden Graduation Anniversary. Anthony Magri
Hello Valerie I remember you well from our days at Northwood. I retired from the District of Columbia government in customer service in 2017. Never married. I live currently at Leisure World Retirement Community. It is about 5 miles from Wheaton. Welcome back amongst us. Tony Magri
I'm so sorry to hear this. I remember Debbie well from our high school days. My love & sympathy to Donna and family.