Northwood High School


Class Of 1970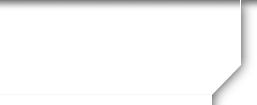 What's New


Not a member?
JOIN HERE
Find and click on your name.

Dear Sandra:
I am very saddened of your passing. May you rest in peace and condolences to your family. Debbie, Hi, I pray you have a healthy and a blessed birthday.
I pray you have a blessed birthday and a healthy one to. God bless you
Posted on: Jul 16, 2019 at 1:18 PM
7/16/19

I Bruce. Long time no see. While I was watching the Today Show this morning and the jars of Smucker's Jam came across the screen with an Abe Genderson. Any relation?

Robin Dinsmore
Posted on: Jun 18, 2019 at 9:27 AM
Hello Everybody. Doing well and I hope to see many of you at the Golden Anniversary Reunion next year. I got a message from our classmate Angelo Tjumas who reminded me that yesterday was the 49th. I do not know but I always believed we graduated on the 12th. Funny thing before I moved into Leisure World in 2017 I was cleaning the old house and found the old diploma in a box of junk. So I saved it but did not look at it objectively till I heard from Angelo. ANYWAY, I moved into a slightly bigger apartment unit in the building I live here at LW and I love it. 2019 has been a strange year for me. Selling one property, buying another, moving in it... All great good news, offset by the grief and sadness caused by the death of a life-long friend.
Other than that I am now preparing to rent my other apartment and then a trip to Massachussett and New Hampshire to see relatives I met through Facebook. Have a great Summer 2019 everyone and see you around. Here is a picture of friends hunting ducks. I took photo.
…..oh and I forgot, going to Italy in September to see a few places never been before, besides Rome and Florence. Take care My bad. I said Canton, didn't I. I meant Dayton. Hope you are okay.
Hi, Susan, How are you making out with all the bad weather in Florida this year and last year? I pray all is well with you and your family.And I wish you a very happy and blessed birthday. Will you be coming up here any time soon. Or do you stay down there all year? God bless you, Darla I remember Freddie he was such a nice guy.I,m sorry to hear that he died. May God bless his family who lost a good man.