Northwood High School


Class Of 1970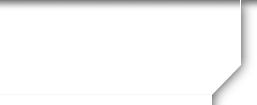 What's New


Not a member?
JOIN HERE
Find and click on your name. Shari Faina
added a photo to profile gallery. New comment added.
Dear Craig:
I was stunned when I heard of your passing. The only consolation you're no longer suffering, that is a plus, but good old friend it does not alleviate losing you. My deepest condolences to your family. Please rest in peace.
Anthony Magri Hello George may you rest in peace buddy. Condolences to your family.
Brett not sure I ever met your wife Cathy Greco but I worked with a Lou or Louie Greco at Hecht's in the 1970's while at Maryland then after graduating. Does that name sound familiar to her ?
Dear Jim:
I was very saddened by your death. Not sure i ever saw you again after June 1970. I do remember your warm smile and friendly attitude. Rest in Peace dear friend. I will come and visit your grave one day, unfortunately i cannot attend your funerals. I currently live at Leisure World about a mile from Gate of Haven. Condolences to your wife and family. Anthony Magri
Posted on: Feb 29, 2020 at 4:04 AM
Happily retired and living the dream in Colorado. Doing lots of traveling. Last year I toured Europe. This year checking out the National Parks in the old US of A.