Northwood High School


Class Of 1970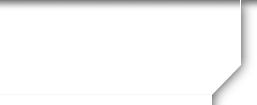 What's New


Not a member?
JOIN HERE
Find and click on your name. Happy birthday , Carl I pray you are doing good Debbie, Have a blessed birthday . I pray you are safe and healthy Posted on: Sep 19, 2020 at 2:16 PM
Happy birthday Tom!

Shari
I am sadden to learn of Pau;'s passing. He was a wonderful teammate on the Indians football team. When you are in the huddle calling plays while looking teammates in the eyes, Paul was always ready for battle and gave it 100 percent effort. In the classroom, he was an excellent student. I will miss you Paul. Rest in Peace and Heaven.
Paul Blocher. May you rest in peace. Condolences to your family.
Debra Baylis, Anthony Magri here. Hope you and husband are fine. Did we meet in a past Class Reunion where you told me your mom made custom jewelry and at least then lived at Leisure World of Maryland. To refresh your memory if you the "correct" Debra, this was in response to me telling you I worked at Hecht's Fine Jewelry then and had just bought an apartment at Leisure World. I am now retired since 2017 and reside there. The closest time I can think was the 2015 Reunion. I would appreciate an answer. Happy End of Summer and with the hope of seeing each other again. Anthony Magri Shari Faina
added a photo to profile gallery. New comment added.
Dear Craig:
I was stunned when I heard of your passing. The only consolation you're no longer suffering, that is a plus, but good old friend it does not alleviate losing you. My deepest condolences to your family. Please rest in peace.
Anthony Magri
Hello George may you rest in peace buddy. Condolences to your family.
Brett not sure I ever met your wife Cathy Greco but I worked with a Lou or Louie Greco at Hecht's in the 1970's while at Maryland then after graduating. Does that name sound familiar to her ?
Dear Jim:
I was very saddened by your death. Not sure i ever saw you again after June 1970. I do remember your warm smile and friendly attitude. Rest in Peace dear friend. I will come and visit your grave one day, unfortunately i cannot attend your funerals. I currently live at Leisure World about a mile from Gate of Haven. Condolences to your wife and family. Anthony Magri
I am most sadden to learn of Jim passing away. We were friends and teammates on the football team -- Jim the center; I the QB. He was a great athlete and kind person. Rest in peace my friend.
Posted on: Feb 29, 2020 at 4:04 AM
Happily retired and living the dream in Colorado. Doing lots of traveling. Last year I toured Europe. This year checking out the National Parks in the old US of A.