Northwood High School


Class Of 1970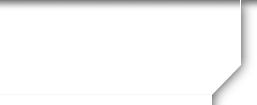 What's New


Not a member?
JOIN HERE
Find and click on your name. Words can't express how heartbroken I have been since I heard of Jo's passing. Joann was my first crush at Forrest Grove. I went on my first date in fifth grade with Jo. My Mom drove us to the theater and we saw The Raven. I even gave her a friendship ring that I bought at peoples drug. When we broke up and I went to her house on Saxony drive to get my ring back she told me that she lost it. She claimed it went into a hole on her front steps. I never bought that story but we always had a laugh about it. She had a great sense of humor and she will be missed by all of us! I,m so sorry to hear that JoAnn died, May God bless her family .She came up to talk to me the last time I was down there. So sad, I miss her
Joann please rest in peace. Condolences to your family..
Anthony Magri NHS Class of 1970
MAKES ME STOP AND THINK OF THE GOOD OLD DAYS. R I P JOANN. I was so saddened to hear about Cookie's death. I have such fond memories of her. Much love to Bobby and the rest of her family.
Robert(Bob) my deepest condolences on the passing of Wendy. May she rest in peace
Dear Wendy:
I remember you from our days at NHS. Very saddened of your premature death. May you rest in peace. Condolences to your family. Tony Magri.
I was saddened to hear this. I remember Cookie well from our high school days. She will always be remembered. May she Rest in Peace. Dear Sandra:
I am very saddened of your passing. May you rest in peace and condolences to your family.