Northwood High School


Class Of 1970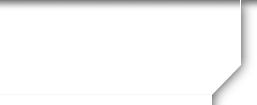 What's New


Not a member?
JOIN HERE
Find and click on your name. I had a lot of good times hanging out with George. Cindy and I were married 48 years on May 6th and George was an usher in our wedding. I'll never forget him. Rest In Peace o' ll buddy. Ray and Cindy
Dear Jim:
I was very saddened by your death. Not sure i ever saw you again after June 1970. I do remember your warm smile and friendly attitude. Rest in Peace dear friend. I will come and visit your grave one day, unfortunately i cannot attend your funerals. I currently live at Leisure World about a mile from Gate of Haven. Condolences to your wife and family. Anthony Magri
Posted on: Feb 29, 2020 at 4:04 AM
Happily retired and living the dream in Colorado. Doing lots of traveling. Last year I toured Europe. This year checking out the National Parks in the old US of A.
Hi Nancy: We are having difficulty finding you. Please be so kind as to respond. Hope this gets to you. If it doesn't, that means your E-mail is out of date and MUST be updated in order to receive your invitation to the 50th Reunion set for September 12, 2020. Invitations go out next very soon. Thank you for contacting me at redredrobin01@verizon.net or at (301) 530-2908. This is imperative. TY
Posted on: Feb 16, 2020 at 11:01 AM
HAPPY BIRTHDAY OL"BUDDY ! ! ! Dave Lynt, better known as Dave the Rave, King Pun, and Snake Charmer. Dave had more lemons in life than anyone else I know but in spite of these misgivings had a positive outlook and several puns to get through the day.He truly lived by the rule, laughter is the best medicine!. Glad Jim and I were able to celebrate his 66th birthday with him and his family and his mother who celebrated her 100 birthday several days before Dave's. Jim and I were fortunate to have spoken to Dave the day before he passed. So many great memories, reptile hunting, fishing and canoeing and swimming in the C & O canal, learning Manischewitz wine should be sipped and not chugged, working together at Bethesda Naval Hospital, our trip to the Floriday Keys and discovering what a fire worm was, and all the conversations on the phone over the years. When the phone rings, I still think it might be Dave calling. I have lost a good friend. Till we meet again, "King David"!
David Lynt. Your name sounds familiar. I have the 1969 NHS Yearbook, and that year you did not get a photo. Still you were a classmate. May your soul rest in peace. Condolences to your family.