Northwood High School


Class Of 1970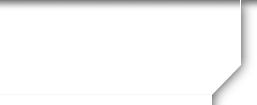 Andrea Blake
Profile Updated:
November 1, 2009 | | |
| --- | --- |
| Residing In: | Seattle, WA USA |
Children:
Ariel Alon, born 1990.

Stepchildren:
Aya Alon, born 1974. Married with a baby boy born More…12/2008. Lives in Tel Aviv.
Omri Alon, born 1977. Just married! (9/2009). Lives in Seattle.
Yes! Attending Reunion
Comments:
I finally left the D. C. area in 1985 — July 4th, to be exact. I quit my job as an editor for a trade association magazine and headed west to Idaho to become an elk hunting guide. As you can imagine, it didn't work out. I mean, it's really hard to succeed as an elk hunting guide if you're horrified by the idea of killing an animal. What's more, the cowboys weren't as romantic as I had imagined. By the end of the summer, I had landed in Seattle with a carload full of camping gear and decided to stay.

I met my husband Sam, who grew up in Tel Aviv, on a blind date at a Seattle jazz club in 1987. In December we moved to South Africa, where he had a job offer he couldn't refuse. (He's an aeronautical engineer.) We stayed for 3-1/2 years -- we were there when Mandela was released. Our daughter, Ariel, who turned 19 in June, was born in Johannesburg. When we returned to the States in 1991, we got married at the Rockville Courthouse so Sam could get a green card.

We bought a house and settled in to our life in a wooded Seattle suburb. Sam went to work at Boeing, and I had a series of graphic design jobs. After my mother died in 1998, we realized we needed to shake things up. Thanksgiving Day that year, we moved to France for more than seven years -- a year in Paris and the rest of the time outside Toulouse.

We moved back to Seattle in 2006. Ariel is about to enter her junior year at the University of Washington. For the moment, she's majoring in math and physics -– lucky for her she inherited her father's smarts -- and she has a job as a cupcake decorator.

I had a taste of early retirement while we were living in France, but now I'm getting ready to launch a business called Tomboy Web Design.

I'm looking forward to getting back in touch with old friends!
Elementary School
Glen Haven I was the worst swimmer on the Wheaton Haven team, but it was worth the humiliation and those chilly, early-morning practices just to watch Stuart glide across the pool in his Speedo. At Sligo, Stuart stood out as a man in our midst -- a sweet and gentle man. Sharon, you are so lucky you got to be his girlfriend, even for a minute! Rest in peace, Stuart. A lot of people are thinking about you.