Northwood High School


Class Of 1970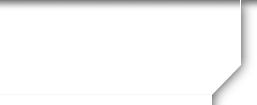 Shari Faina
Profile Updated:
July 21, 2015 | | |
| --- | --- |
| Residing In: | Farnham, VA USA |
| | |
| --- | --- |
| Spouse/Partner: | Jim Kurdziel |
Children:
Dan born 1980, Married 2004 one son 205 (Peyton) (Deputy Sheriff-Richmond County, VA), Jennifer born More…

1982 Married 2004 first son due Dec. 2015 Middle School Teacher Berlin, MD, Laura born 1984 Ph.D. Neurology-- Professor Merrimack College Mass., and Joe 1987 Married 2008, Daughters Born 2012 (Stella) 2015 (Cara)
Yes! Attending Reunion
Comments:
Wow - 45 years in 8000 characters. oops just wasted some. Jim & I have been married 34 years; met working for IRS. College at UMD was mostly science/environmental stuff but ended up with BS in Journalism. Worked State of Maryland DNR, US Fish & Wildlife, National Wildlife Fed. Lived in W. Howard County till 2009 when we moved to my grandparents farm on the Rappahannock River in VA. Bred & raised horses, birds, rabbits and now dogs. Show and train my 2 Flat-Coated Retrievers (check out my Facebook page)Will be breeding next summer if anyone is interested??? Since 1993 I've been wrestling with Lupus. If you don't know what that is, look it up! Since it is mostly a woman's disease it doesn't get the research dollars. I have an amazing grandson, Peyton, who is already 10. I have 2 beautiful granddaughters and another grandson due in Dec. 2015. If you are ever on the Northern Neck of Virginia, give me a call!
School Story:
It's funny what you remember from those days. I was so worried for the world - Viet Nam and all. But the good days were great. My sophomore year was memorable. As a member of the Girls Service Club, I got to hang out with upperclassmen and do neat stuff. Football games, wrestling matches were so much fun. Remember the loss to Blair when we buried the player at the bottom of the back field. We were all crying like it was the end of the world.

Junior year is pretty much a blur except for Choir and Mr. Wenhold. Great times, great friends. Senior year, although we lost Mr. Wenhold, was unbelievable with Madrigals and Choir. AND the Senior play - Bye Bye Birdie. My kids' school did it one year. What a blast from the past. Two of my children are awesome singers, much better than their mom. And both are classically trained. Laura is a mezzo and Joe a tenor. Joe started college on a vocal performance scholarship but realized quickly he didn't want to perform or teach and there was no money in it.
Back to NHS. Our choir trip to NY was probably the highlight of my senior year. The class trip was fun, but NY was awesome. It was my first trip to the Big Apple. Do you remember when we sang at the "Met?" I still love to "run up" to see Broadway shows, especially the ones my niece is in - Beauty & the Beast, Chorus Line, Mary Poppins...

The photos of our class trip are hilarious and I remember how worried I was that my parents would be horrified by the photos of Kathy Fowler and Tuffy Svercek kissing on the bed in our room! Of course, you could see her laughing during but I was so uptight! (BTW, my husband, Jim, is from the Poconos so I've spent lots of time visiting up there and Mt. Airy Lodge!)

I still love to look at my yearbooks. Remembering walking to school, and down the halls seems like a dream, all fuzzy like. It was so long ago.

I regret not going to the reunion. Even though I look horrible after ten years of steroids from this disease, I would have loved to see everyone. I hope to be around for the next one. In the meantime, just visiting this web site can really take me back...

Thanks to all, especially Roy, who made this possible and keep it going.
Junior High School
Sligo Jr. High
Elementary School
Glen Haven Elementary
Shari's Latest Interactions You are so right about Miss Ruddle! She was the best teacher I ever had, although I did try to transfer out of her class. She had faith in me; I ended up with a degree in Journalism (although I still hate to write).